LATEST NEWS
ISSP UL scientists help to develop technology for grain drying using ozone
March 23, 2021
To improve the technological process of grain drying, Latvia University of Life Sciences and Technologies and cooperation partners - Institute of Solid State Physics, University of Latvia, Ozone Tech and farm "Mazkalniņi" - continue the implementation of the project "Technology for grain drying with active ozone". The goal of the project is to develop and test the technology in production conditions. It is expected that the use of ozone will shorten the drying time, as well as will ensure the quality of grain during storage.
UPCOMING EVENT
Camart2 assessment report
April 14-15, 2021
Since the beginning of the project implementation, (February 1, 2017), major infrastructure upgrade in the form of renovated laboratories with state of the art equipment has occurred and is almost finished. The allocated investment for infrastructure development was in the amount of 15 MEUR with the major part of it - 13 MEUR for equipment (87%) and 2 MEUR (13%) for renovation of premises. One can observe the huge impact of the project on the development and advancement of the ISSP UL. Due to the infrastructure upgrade, the quality of research has grown too.



Feel free to contact us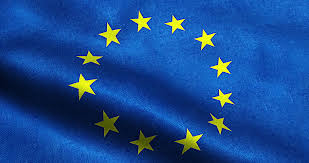 Project CAMART² has received funding from the Horizon 2020 framework programme h2020-widespread-01-2016-2017-teamingphase2 under grant agreement no. 739508