LATEST NEWS
One of the brightest young Latvian scientists works at the ISSP UL and studies the structure of materials at the atomic level
March 1, 2023
On February 23, the national television (LTV1), in its morning program "Rīta Panorāma" ("Morning Panorama"), showed a story about the young ISSP UL scientist from EXAFS Spectroscopy Laboratory, Inga Pudža, who received the Ludvigs and Māris Jansons prize in physics awarded by the Latvian Academy of Sciences.
She is known as one of the brightest young scientists and an example to others that a career can be built here in Latvia. Her daily work involves structural research of materials at the atomic level, creating new markers that could indicate whether, for example, food products or vaccines have been stored at the appropriate temperature during transportation or storage on store shelves.
UPCOMING EVENT
ISSP UL to participate in Career Day 2023
March 17

On March 17, the annual Career Day – the most significant event in Latvia dedicated to student career and internship issues – will be held for the 20th time.
There the ISSP UL will have the possibility to introduce the attendees to the work and internship opportunities at the institute, present its versatile research directions and projects, and offer consultations.
Feel free to contact us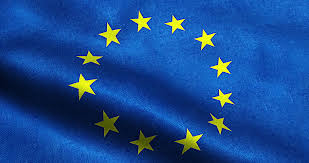 Project CAMART² has received funding from the Horizon 2020 framework programme h2020-widespread-01-2016-2017-teamingphase2 under grant agreement no. 739508