LATEST NEWS
Opening of Taiwan and Baltic States Research Center on Physics
March 12, 2020
Long-term and successful scientific cooperation between the National Sun Yat-Sen University (NSYSU) and the Institute of Solid State Physics of the University of Latvia (ISSP UL) led to the idea of establishing a joint research center, which would ensure even closer cooperation not only in the elaboration of research projects but also in the exchange and acquisition of complementary knowledge, know-how and skills.
UPCOMING EVENT
FM&NT-2020 conference is postponed
May 5-8, 2020
FM&NT-2020 organizers are greatly concerned about the developing situation with the rapid worldwide spread of coronavirus COVID-19. Yesterday both Lithuanian govern­ment and Vilnius University announced the directions to cancel or postpone the planned public activities till the end of April 2020, not to go abroad without an urgency, etc.
Feel free to contact us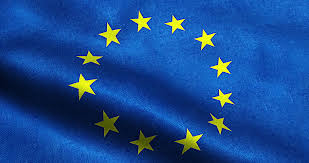 Project CAMART² has received funding from the Horizon 2020 framework programme h2020-widespread-01-2016-2017-teamingphase2 under grant agreement no. 739508