LATEST NEWS
Participation in "Sensors with graphene" workshop
December 2, 2022
On November 23, the "Sensors with graphene" workshop was organized jointly by SIO Grafen, RISE, and the Graphene Flagship and was hosted by one of the CAMART2 partners - RISE Research Institutes of Sweden. The workshop focused on graphene in sensors and provided an opportunity to listen to presentations and participate in discussions.
UPCOMING EVENT
The sixth CAMART2 progress report – a review of 2022
End of January, 2023
At the end of January, the 6th CAMART2 progress report is due. When the project began in 2017, it was meant to be the last report, as the duration of CAMART2 was until January 2023. As the pandemic intervened and put on pause many activities set out by the project, in December 2021, it was decided to prolong the duration until January 2025.
Feel free to contact us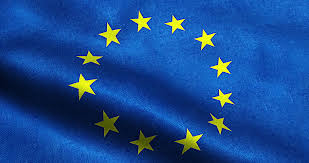 Project CAMART² has received funding from the Horizon 2020 framework programme h2020-widespread-01-2016-2017-teamingphase2 under grant agreement no. 739508