LATEST NEWS
Director of ISSP UL among the speakers at Europe's leading 5G ecosystem forum
November 23, 2021
Director of ISSP UL Andris Anspoks is one of the speakers at the Europe's leading 5G ecosystem forum 5G TECHRITORY. The forum was kicked off on November 1, leading into a week-long (November 22-25) deep dive into the most pressing questions in 5G.
UPCOMING EVENT
CAMART2 management meeting in Stockholm
December 8-9
CAMART2 management meeting will take place in Stockholm. The collaboration partners from ISSP UL, KTH, and RISE will discuss progress achieved in a year 2021 and plans until January 2022.
During the meeting, all the involved Work Packages (WP) will have presentations followed by discussions.


Feel free to contact us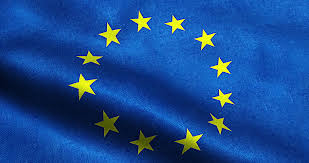 Project CAMART² has received funding from the Horizon 2020 framework programme h2020-widespread-01-2016-2017-teamingphase2 under grant agreement no. 739508